If you're a long stay foreign national resident of Hong Kong and seeking to change your immigration status to permanent residency you will have to complete the ROP145 application form.
There is a lot of confusion on pages 2 and 4 about which section to tick.
This is how you do it: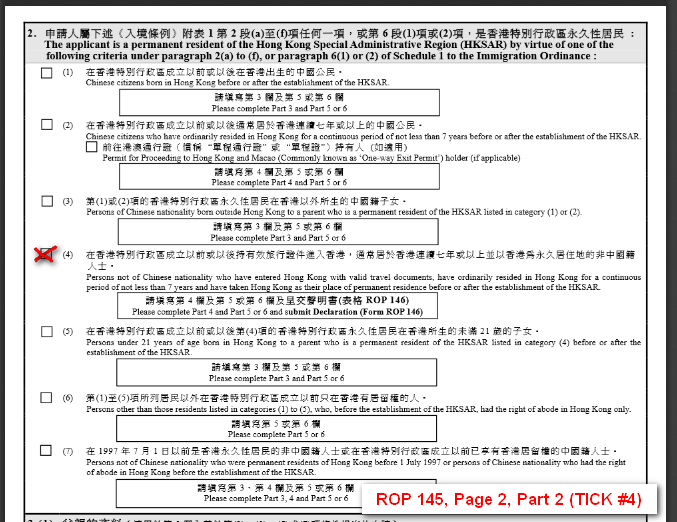 As you are not a Chinese nationals and you have been continuously resident in Hong Kong for a minimum of 7 years, this is for you. On the ROP145 application form page 2, your claim for permanent residency is based on criteria 4.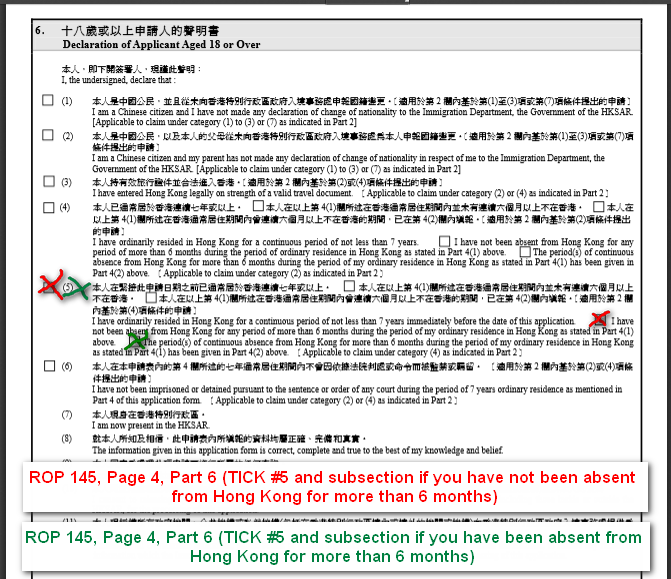 This where the confusion comes in. On the ROP145 application form page 4, there is a subtle difference between 6(4) and 6(5).
6(4) = Chinese citizens
6(5) = You!
Hope you find this helpful!
More Stuff You May Find Useful or Interesting