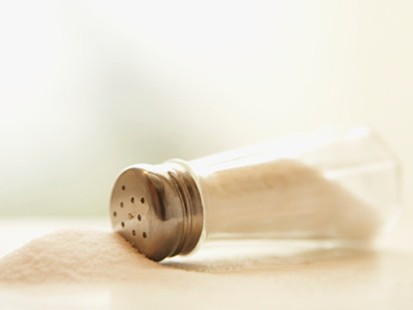 First Published September 26, 2012
Some of my colleagues in the immigration services community in Hong Kong prefer to promote their practices on the strength of their 100% application success rates.
I have no reason to doubt the veracity of these claims.
I really do believe it's true.
How our competitors choose to position their own businesses is entirely up to them.
After all, in one respect or another, we each have our own points of differentiation and in the final analysis you, the client, pay your money and you take your choice.
But, as I have been in the Hong Kong visa and immigration business for getting on for 20 years now, I thought it worthwhile setting out my position in respect of the '100% Success Rate' phenomenon and share with you the benefit of  my experience.
Eventually, Every Immigration Consultant Experiences a Case Refusal
In 1996 or 1997, after racking up in the region of approximately 100 successful case approvals with no refusals experienced, I thought I'd try marketing my first practice, LL.B Consultancy Limited, on the strength of a 100% application success rate.
If my memory serves me correctly, I think we got to about the mid 120's  in successful case outcomes before we experienced our first refusal.
I can't remember if we went on to get that case ultimately approved on Reconsideration or not, but the fact of the matter was that we could no longer claim a 100% success rate.
So, at that point, I decided we would keep a running tally of approvals vs. refusals which we updated in our advertisements in the weekly Japanese newspaper  The Hong Kong Post (our practice had a core Japanese focus at that time).
For example: 126 Approved – 1 Refused
We did this for a few months when, after having written the first version of the Hong Kong Visa Handbook, we swapped the emphasis of our business from the Japanese market principally to the foreign national community generally.
We did this by publishing the Hong Kong Visa Handbook on the Internet as a free D-I-Y Guide and, as it had so much good Hong Kong visa and immigration related content, we went on to dominate the early search engine results pages and business boomed.
So we essentially stopped paying for advertisements and the running tally concept died along with the HKD20,000 monthly bill for advertising.
All hail the World Wide Web!
But back to 100% Success Rates.
It doesn't matter how 'good' an immigration consultant might be, the Hong Kong Immigration Department do make mistakes, the client may not be completely forthcoming about their prior immigration history in Hong Kong or may have a CV that can't be substantiated after the fact.
And these, amongst myriad reasons, can all result in application refusals.
Essentially, anyone who claims a 100% Hong Kong visa application success rate simply has not yet done enough cases to experience the inevitable denial.
Immigration Consultants May Be Ultra Cautious About Their Choice of Clients
With promises of 100% money back guarantees, some Hong Kong immigration consultants necessarily have to be cautious about the work they take on.
Indeed, we are no different with our unique 200% Fee Refund Guarantee.
After all, no one wants to do an honest job of work and then not get compensated for it.
Not least us!
This can lead to ultra cautiousness which very often comes at the expense of worthy visa applicants who, in actual fact, should expect a successful case outcome – if only the immigration consultant were prepared to work hard for their client's money!
In the last few months alone, there have been at least 3 instances of  our clients who tried to instruct other consultancies before finding us but were turned away due to the overly cautious nature of some of our Hong Kong immigration services competitor colleagues.
These clients have kindly provided us with testimonials for a job well done on our part and their words, are, quite revealing:
Before I discovered the Hong Kong Visa Centre, I went to 3 other immigration firms and asked them to take on my case, yet was refused each time.  
Daniel White, Psychologist, Hong Kong.
Prior to [the Hong Kong Visa Centre], I talked to 5 other immigration providers and received inconsistent advice about my case, ranging from discouraging to downright hopeless.
Richelle Oblena, Director, Phoenix Alliance Ltd.
 [The Hong Kong Visa Centre] was music to my ears after enduring meetings with three other Hong Kong immigration specialists who appeared vague and non-committal about my ability to qualify for a visa to work in Hong Kong.
Stephen Mansfield, Managing Director, Reflexion Research Ltd.
The point that I am seeking to press here is not how "good' my firm is (although we are!)
Rather, I am keen to illustrate how, to my mind, unwarranted caution on the part of my industry colleagues (who are locked into their 100% success rate postures confounded by their concern at having to work for free if they are not successful) is impacting on the general perception of my profession in the HKSAR.
I don't want to be tarred with the same brush.
Claims of 100% Hong Kong visa application success rates should be taken with a complete grain of salt.
They say nothing about your chances of a visa approval and everything about the consultancy's lack of case experience and disposition towards how they prefer to provide their services.
The International 2, the Big 4 and Hong Kong law firms don't make these claims.
Nor do we.
More Stuff You Might Find Interesting